Buy With 100% Confidence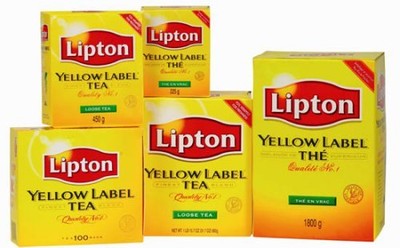 Fast Shipping !! Brand New!!
Item Description:Lipton Yellow Label Tea (loose) in 2 pound Box. Lipton Yellow is the number 1 quality tea in India. It is very popular in other countries and is one of the most commonly exported teas from India. Yellow Label is blended from as many as 20 different teas in specialized tasting rooms in seven regional hubs scattered all over the world. Add milk to this tea for an authentic Indian flavor.
Features & Specifications:
Loose Tea Granules from your Favorite Brand
Ships Immediately!
Large 2 LB Pack!
PLEASE NOTE: Orange Pekoe does not refer to the flavor. This is not an "orange" flavored tea. This is the original Yellow Label loose black tea.
The tea industry uses the term "Orange Pekoe" to describe a black tea consisting of many whole tea leaves of a specific size.
Brand - Lipton
Add a map to your own listings. FREE Trial!